A Well in the Desert
By Linda Kay Klein
In January of 2010, nineteen women identified as thought-leaders in their various religious traditions gathered in the desert of New Mexico in search of what one woman called a "collective voice of serenity."
The desert convening was developed by The Sister Fund, National Council of Churches, Auburn Theological Seminary, Jewish Theological Seminary and the American Association for Muslim Advancement. Participants represented various forms of Christianity, Islam, Judaism, Hinduism and Sikhism, and ranged in age from our twenties to our sixties.
"The raw-material for great power is present," one of the convening's organizers announced during our first evening together: "Difference and otherness. Potential for power lives on the edges."
The desert plays a prominent role in many of our religious traditions. It can be a place of temptation, of desolation, of pilgrimage and of surprise. It is also, as one participant told us, a place of "bone honesty."
"You can't hide in the desert," she said. "Just say it. What's the truth?"
For me, the desert also represents the isolation so many of us experience as justice-seeking religious women, an isolation we can only heal when we come together.
"I am seeking a God who springs a well in the desert," a participant told the group, "a source of nourishment and of supply."
In the four days we spent in New Mexico together, we spoke, sang, prayed, ate, took hikes through the white sand hills and developed a powerful list of shared values, including:
Radical egalitarianism - the preservation of human dignity for all people regardless of circumstance and the equal distribution of resources

Compassion – a covenantal obligation of the individual to the collective and the collective to the individual

Pluralism – going beyond tolerance and developing a sense of hospitality that moves beyond the home and out into the whole world

Radical interconnectedness among all beings

Sacred safety – the importance of a space in which vulnerability and stories of brokenness are honored and elevated

Strong connection between healing the self and healing the world

Joy, celebration, bliss and the restoration of a kind of wonder which requires listening and learning and which does not insist it knows
The planning committee is now reviewing the list of shared values the group produced and is mapping possibilities for the future development of a women's multi-faith agenda based on these values.

"The Jewish Sabbath is said to end when you can see three stars in the sky," our group's facilitator said our last evening together. Then she laughed. "In New York this is not so easy. Finding the women leaders the world needs has sometimes been like trying to see three stars in the New York City sky…but we will become more visible."

This article first appeared in The Sister Fund's 2010 newsletter.

Click below to e-mail this article to a friend
or to post a link on your favorite sites.
Thank you!
---
LINDA KAY KLEIN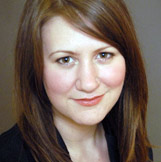 Linda Kay Klein is a freelance writer based out of New York City. She is currently working on her first book, Man-Made Girls, an exploration of sex and gender among evangelical Christian young women. Linda is also a non-profit communications and strategy consultant and serves on the advisory team of Feminist.com's very own "Our Inner Lives" site! See her team bio for more information.