INDIA ARIE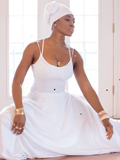 Award winning singer/songwriter India.Arie came onto the national music scene in 2001 with her Motown Records debut ACOUSTIC SOUL. She followed up in 2002 with her sophomore release VOYAGE TO INDIA and then in 2006 released her third album, the more personally expressive TESTIMONY: Vol. 1, LIFE & RELATIONSHIP. TESTIMONY VOL. 2, LOVE AND POLITICS, her fourth studio album, released in 2009. All four releases received critical acclaim. India has sold an impressive 10 million albums worldwide and has received numerous awards and nominations including a staggering 21 Grammy nominations, 4 Grammy Awards, 3 NAACP Image awards, as well as awards from BET, Billboard, MTV, VH1, Vogue Fashion, Essence Magazine and others. India is an avid supporter of female empowerment, and is a US Ambassador for UNICEF. India recently formed SoulBird, a new lifestyle company with the mission to spread love, healing, peace and joy through the power of words and music. On June 25th India will release her highly anticipated new studio album called SongVersation, featuring the first single "Cocoa Butter." For more information, please visit www.indiaarie.com and www.soulbird.com.
GABRIELLE BERNSTEIN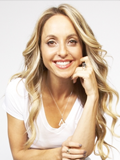 Featured on Oprah's Super Soul Sunday as a next generation thought leader, Gabrielle Bernstein is making her mark. Gabrielle is the New York Times Bestselling Author of the book May Cause Miracles, A 40-day Guidebook of Subtle Shifts for Radical Change and Unlimited Happiness. Her earlier titles include Add More ~ing to Your Life – A hip guide to happiness, and Spirit Junkie – A Radical Road to Self-Love and Miracles. Gabrielle is also the founder of the social networking site HerFuture.com for women to inspire, empower and connect. Since 2004 Gabrielle has been on an International speaking circuit presenting lectures for organizations such as Google, TEXx, L'Oreal, Avon/mark and many more. Gabrielle sits on the advisory board for NYU's Of Many Institute for Mulifaith Leadership, and of Feminist.com's "Our Inner Lives" religion and spirituality project. http://gabbyb.tv/
JOAN CHITTISTER

Joan Chittister is one of the most articulate social analysts and influential religious leaders of this age. For over 30 years she has dedicated herself to advocating for universal recognition of the critical questions impacting the global community and has received numerous awards and recognition for her work. Courageous, passionate and charged with energy, she is a much-sought after speaker, commentator, counselor and clear voice across all religions. A founding member of The Global Peace Initiative of Women, a partner organization of the UN, she works to develop a worldwide network of women peace builders. She is also a member of the Benedictine Sisters of Erie, Pennsylvania, and has written 50 books, her latest titled, Following the Path: the search for passion, purpose and joy. She has received 12 honorary degrees and won 13 Catholic Press Association awards for her books. Sister Joan writes a regular online column, "From Where I Stand," for the National Catholic Reporter and for Huffington Post. www.joanchittister.org
MARIA EBRAHIMJI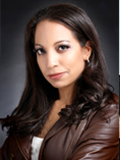 Maria Ebrahimji is the Director and Executive Editorial Producer for Network Booking at CNN Worldwide. In her fifteen years at CNN, Maria has helped produce or managed CNN's guest programming on four Presidential elections, 9/11, the Iraq War, Madrid train bombing, Pakistan and Haiti earthquakes, the 2011 Arab uprisings, and the deaths of Yasser Arafat, Ronald Reagan, Gerald Ford, and Benazir Bhutto, and Pope John Paul II. At CNN and Turner Broadcasting, Maria is Vice Chair of the CNN Diversity Council, a board member of Turner Asia, a member of Turner Women Today, and a member of the company's Sustainability Council. Recently, she served as an advisor to the International Museum of Women's online exhibition, "Muslima: Muslim Women's Art & Voices," featuring a global gathering of art, ideas, and stories of women practicing and celebrating their faith. In addition, she serves as an advisor and panelist on the Aspen Institute's Inclusive America project, a nonpartisan effort that will provide recommendations on maintaining religious pluralism and interfaith respect across the nation. In 2011, Maria co-edited and published, I Speak for Myself: American Women on Being Muslim, a collection of essays written by 40 American-born Muslim women under 40.
RABBI JILL HAMMER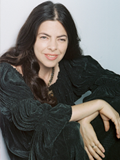 Rabbi Jill Hammer, PhD, is the Director of Spiritual Education at the Academy for Jewish Religion (www.ajrsem.org), and the co-founder of the Kohenet Hebrew Priestess Institute, a program in spiritual leadership for Jewish women (www.kohenet.org). She is a specialist in ritual, myth, mysticism, midrash, and contemporary feminist spirituality. Rabbi Hammer is the author of three books: Sisters at Sinai: New Tales of Biblical Women (2001), The Jewish Book of Days: A Companion for All Season (2006), and the Omer Calendar of Biblical Women (2012). Rabbi Hammer's academic articles, essays, stories and poems have been published in many anthologies, journals and newspapers. She was ordained at the Jewish Theological Seminary in 2001 and holds a doctorate in social psychology from the University of Connecticut. She received a BA at Brandeis University.
HELEN LAKELLY HUNT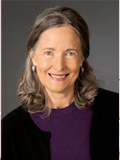 Helen LaKelly Hunt's activism within the Women's Movement includes co-founding organizations such as Women Moving Millions, the New York Women's Foundation, The Dallas Women's Foundation and The Women's Funding Network. Among other awards, Helen is an inductee in the National Women's Hall of Fame. Through her private foundation, The Sister Fund, Helen works to ensure that women's faith can be recognized as an intrinsic part of a woman's wholeness. The author of Faith and Feminism: A Holy Alliance, Helen has co-authored seven books with her husband, Harville Hendrix, including the recently released Making Marriage Simple, and has been instrumental in the development of Imago Relationship Therapy, which he founded. Feeling strongly that our ability to function with integrity and wholeness within our communities and larger lives begins with our family connections, they are working to establish the support of healthy relationships as a primary social value, so that lives, and therefore the culture, can be transformed. http://www.helenlakellyhunt.com/
CHUNG HYUN KYUNG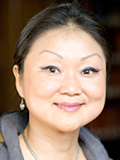 Chung Hyun Kyung, MDiv, PhD, is a lay theologian of the Presbyterian Church of Korea and an associate professor of Ecumenical Theology at Union Theological Seminary in New York City. In her theology, Chung synthesizes the wisdom of the worldwide people's movements, spiritual legacies of Asian religious traditions, critical academic analysis, and the world of the arts. In 1999, she lived for a year as a Buddhist novice nun in a Buddhist monastery in the Himalayas. Chung first came to international attention in 1991, when she spoke at the World Council of Churches in Canberra, Australia. She defines herself as a "salimist" (Korean Eco-feminist) from the Korean word "salim," which means "making things alive." A charismatic speaker, Chung's published works include numerous articles and books, including Struggling to be the Sun Again: Introducing Asian Women's Theology; In the End, Beauty Will Save Us All: A Feminist Spiritual Pilgrimage, Vols. I and II (published in Korean); Letter From The Future: The Goddess-Spell According to Hyun Kyung (published in Korean); and Hyun Kyung and Alice's Fabulous Love Affair with God, coauthored with American novelist, Alice Walker.
ELIZABETH LESSER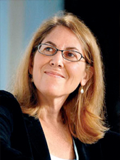 Elizabeth Lesser is the co-founder of Omega Institute, the US' largest life-long learning center focusing on health, wellness, spirituality, creativity, and social change. She is the New York Times best-selling author of Broken Open: How Difficult Times Can Help Us Grow and The Seeker's Guide: Making Your Life a Spiritual Adventure. Among other things, her work at Omega includes leading the organization and writing the yearly Omega catalog, a reference book that describes the work of some of the most eminent thinkers and practitioners of our times. The founder of the Women's Leadership Center at Omega, for the past ten years Elizabeth has spearheaded Omega's popular Women and Power conferences, renowned gatherings featuring women leaders, authors, activists, and artists from around the world. In 2008, she helped Oprah Winfrey produce a ten-week online seminar based on Eckhart Tolle's book, A New Earth. Since then, she has appeared several times on the Oprah Winfrey television show and Oprah.com webcasts, and is an ongoing host on Oprah's Soul Series, a weekly radio show on Sirius/XM.
REV. DR. JACQUELINE LEWIS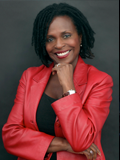 Rev. Dr. Jacqueline Lewis is Senior Minister at Middle Collegiate Church in New York City and Executive Director of The Middle Project. Lewis earned her M.Div.at Princeton Theological Seminary and her Ph.D. in Psychology and Religion at Drew University. Ordained in the Presbyterian Church (USA), Lewis is a nationally recognized author, speaker, and preacher on the topics of racial, economic, and gender/LGBTI justice. Lewis has been adjunct faculty at Princeton Theological Seminary, Union Theological Seminary, The Graduate Theological Union, New Brunswick Theological Seminary, and Wesley Theological Seminary. She has been interviewed on NPR's Weekend Edition, WABC, WNBC, CNN, Essence magazine, and The New York Times online. She is the author of a children's book that celebrates diversity, You Are So Wonderful! and The Power of Stories: A Guide for Leaders in Multi-Racial and Multi-Cultural Congregations. Lewis has published numerous articles and sermons, and blogs for The Huffington Post.
MARIANNE SCHNALL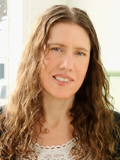 Marianne Schnall is a widely published writer and interviewer. She is also the founder and Executive Director of Feminist.com, a leading women's website and nonprofit organization. For over fifteen years, Feminist.com has been fostering awareness, education, and activism for people all across the world. Marianne is also the cofounder of EcoMall.com, one of the oldest environmental websites promoting earth-friendly living. She is the author of Daring to Be Ourselves: Influential Women Share Insights on Courage, Happiness and Finding Your Own Voice based on her interviews with a diversity of well known women. Marianne's forthcoming book, What Will it Take to Make a Woman President? Conversations About Women, Leadership and Power will be published by Seal Press in Fall 2013. Through her writings, interviews, and websites, Marianne strives to raise awareness and inspire activism around important issues and causes. www.marianneschnall.com
MARIANNE WILLIAMSON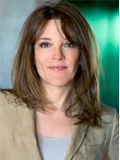 Marianne Williamson is an internationally acclaimed spiritual author and lecturer. Six of her ten books have been New York Times Best Sellers. A Return to Love is considered a must-read of The New Spirituality. Marianne's other books include The Age of Miracles, Everyday Grace, A Woman's Worth, Illuminata, Healing the Soul of America, A Course in Weight Loss, The Gift of Change, and The Law of Divine Compensation: On Work, Money and Miracles. Marianne has appeared on Oprah, Larry King Live, Good Morning America and Charlie Rose. A native of Houston, Texas, Marianne founded Project Angel Food in 1989, a meals-on-wheels program that serves homebound people with AIDS in the Los Angeles area. Today, Project Angel Food serves over 1,000 people daily. Marianne also founded the Department of Peace Campaign, a grass roots campaign to establish a United States Department of Peace, and the SISTER GIANT Conference: on Women, Non-violence and Birthing a New American Politics. http://www.marianne.com
JAMIA WILSON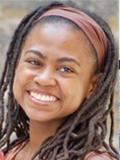 Jamia Wilson is a feminist media activist and storyteller. Her words and works have been featured in Alternet, CBS News, C-SPAN, Forbes.com, Fox.com, GOOD Magazine, GRIT TV, In These Times, Ms. Magazine, The Today Show, Rookie Magazine and The Washington Post. She is a contributor to Women of Spirit and Faith's 2011 anthologies Women, Spirituality, and Transformative Leadership: Where Grace Meets Power; Rookie: Yearbook One, Our Bodies, Ourselves 2011 Edition, Madonna and Me: Women Writers on the Queen of Pop and I Still Believe Anita Hill. Jamia is a member of the Feminist.com board. http://www.jamiawilson.com