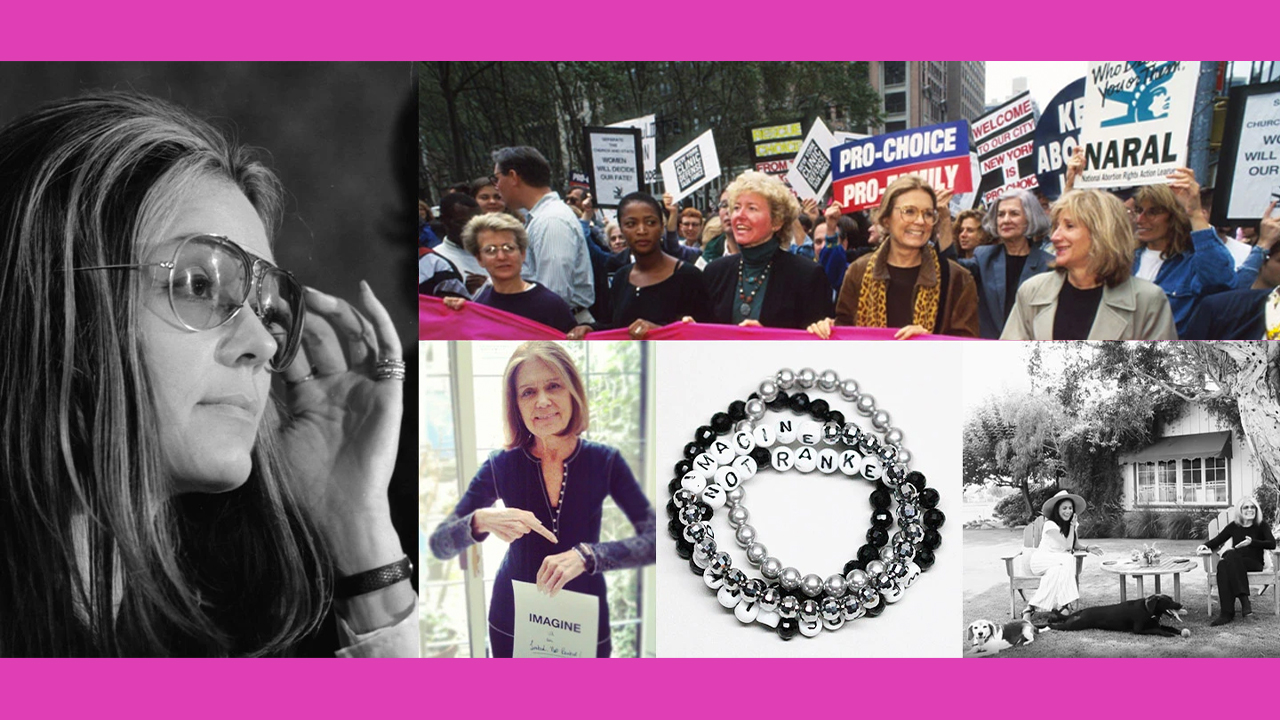 We Are Linked Not Ranked Bracelets
Designed by Gloria, Benefiting Feminist.com!
---
Gloria Steinem, feminist activist and writer, and our longtime supporter, created the We Are Linked Not Ranked bracelet to benefit Feminist.com.
History: In 2013, Feminist.com's partner Maiden Nation developed the Imagine Project with Yoko Ono to create a campaign with an "Imagine" phrase on a bracelet to benefit a non-profit organization. Feminist.com approached advisory board member Gloria Steinem to ask if she would like to create a bracelet too. Gloria agreed. When asked to suggest a phrase that summarized her overarching vision, she selected one that had deep meaning to her: We Are Linked, Not Ranked. The message of the bracelets - one of unity and interconnection, across differences and divides - is especially timely and powerful in this moment. Our dream is for the bracelets to spark conversation, create community and build solidarity.
Proceeds from the sale of the bracelets will go to Feminist.com, founded in 1995 to offer people around the world access to information and support. To honor Gloria Steinem, her partnership on these bracelets and her lifelong work to create a more equal world, 25% of proceeds will be donated to Gloria's Foundation.
Product details:
Glass colored and alphabet beads, sold in a set of four (two solid, two with words).
One Size / Standard 7" (please contact us for custom size orders)
Created in partnership with Yoko Ono and the MaidenNation Imagine Project.