About Feminist.com
Whether you're a student who stumbles upon our site while researching a term paper, a veteran feminist who proudly identifies with the "f-word," or someone curious about the vast ways that women's issues intersect with every other part of life, we welcome you and hope you find great value from visiting Feminist.com
Learn More
Imagine We Are Linked, Not Ranked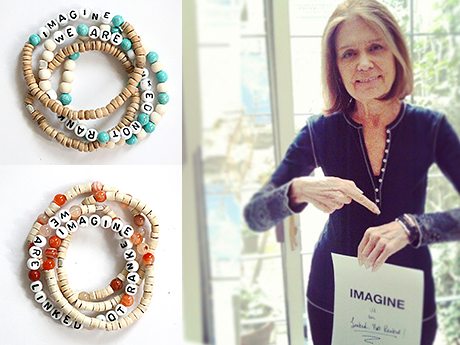 Feminist.com is thrilled to be part of Maiden Nation's ImagiNation campaign, which features jewelry designed by Yoko Ono, Lauren Bush, and others. Gloria Steinem, feminist activist and writer, and our longtime supporter, contributed her own visionary design to the series: Feminist.com is proud to be the beneficiary of proceeds from the sale of Gloria's bracelet!
Learn More



Our Inner Lives
A Unified Expression
This initiative honors women's inner lives of faith, religious practice, spiritual transformation and commitment to causes greater than ourselves. Caring for our inner lives makes us more effective in the world, and, simultaneously, being passionately engaged in the world nourishes us inside.
Learn More
Women & Peace
Creating a Culture of Peace
This salon asked us to think differently about the way we approach conflict, and women's roles as agents of change. It moved, inspired and challenged attendees to continue to work for positive change in our increasingly complex world.
Learn More

Young Voices
Encouraging Girls' Strength
Over 60 advocates for young people's empowerment gathered for a day long convening – a think tank on the status of girls' and boys' lives and how we might improve upon them.
Learn More

Women & Men as Allies
A New Gender Dialogue
This event series and companion initiative ask us to think about working together to support the changing paradigm of men and women's roles in society.
Learn More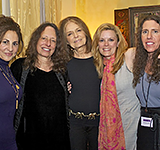 FemSalon Series
Feminist.com is proud to announce our FemSalon Series spotlighting timely themes, featuring dynamic speakers, and serving as fundraisers to support the work of Feminist.com. See photos, video, a list of attendees and other resources and information.
Discover More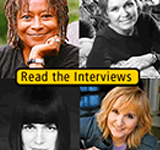 Inspiring Conversations
Feminist.com founder Marianne Schnall talks to inspiring and empowering people who are changing the world as we know it. Interviewees include Oprah Winfrey, Nancy Pelosi, Natalie Portman, Madeleine Albright, Jane Goodall and many others.
Discover More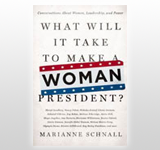 What Will It Take
What Will It Take to Make a Woman President? Conversations About Women, Leadership, and Power was written by Feminist.com founder and executive director Marianne Schnall. View the special section for a book excerpt, video from launch events, and news about our Women & Leadership Initiative.
Discover More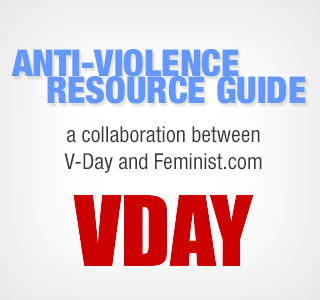 Anti-Violence Resource Guide
Feminist.com's Anti-Violence Resource Guide — created in partnership with V-Day — spotlights emergency organizations, national organizations and clearinghouses on violence against women, publications, facts about violence, and more.
Discover More
Legislation Explainer Series

Feminist.com Explainer: 19th Amendment
Feminist.com Explainer: Title IX
---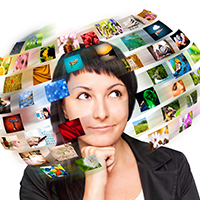 News
Stay aware and on top of women's rights issues with current feminist news stories »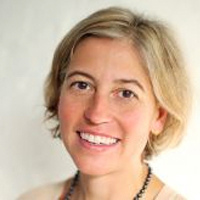 Ask Amy
Manifesta and Grassroots author and activist Amy Richards fields your questions. »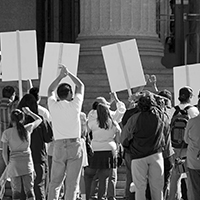 Activism
Speak out and get involved with these activist resources. »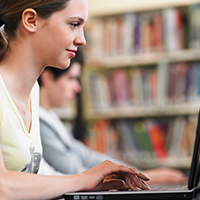 Resources
Helpful and empowering book excerpts, articles, organizations, links, books and more. »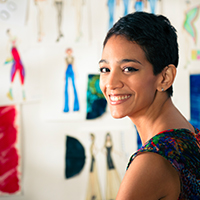 Marketplace
Our extensive directory of women-friendly opportunities and women-owned businesses! »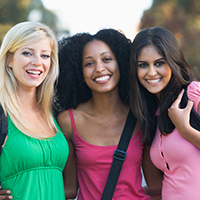 Events
Find out upcoming Feminist.com events as well as happenings from our friends and partners. »