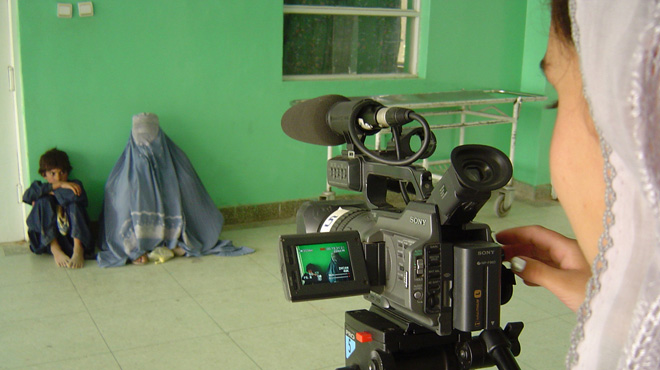 Stand in Solidarity with the Women of Afghanistan
Like so many other women activists around the world, I am mourning the losses that the Taliban takeover, again, means for women and girls in Afghanistan. It's a loss of hard fought rights and for many, a loss of lives, as the targeting of women leaders and activists has already begun.
What has also already begun is an urgent effort to evacuate as many of these women as possible, as well as the thousands of Afghans who provided support for the U.S. efforts over 20 years to bring about a democratically elected government and a new constitution, an effort that has also cost thousands of American and Afghan lives.
How futile those losses seem now and how helpless it feels to witness the scenes at the Kabul airport as thousands make desperate efforts to get on the few and probably final flights leaving this tragic country. Some will make it, due in large part to the efforts of many philanthropic and nonprofit organizations who are answering the urgent call to respond to the emergency situation on the ground. I have been working with an inspiring team of individuals who have raised funds, chartered flights and managed through the chaos at the airport to safely evacuate some families for whom staying in their country with a Taliban regime was not an option.
During my time as president of PBS, I had an encounter with the oppressive tactics against women and girls of that regime while working with a small group of young Afghan women journalists who bravely and at great risk brought forward stories about their country and what it was like for women living under Taliban rule in a ground-breaking documentary film, Afghanistan Unveiled (now streaming on Kanopy and Women Make Movies), which was brought to PBS by the award winning documentary series, Independent Lens.
The film followed 14 young women — several still in their teens — training as camera operators and video journalists at the AINA Afghan Media and Culture Center in Kabul. These were the first female journalists to be trained in Afghanistan for more than a decade, and the first ever to be trained in digital media. The film contrasts the harsh lives of the rural women of Afghanistan with those of the film's young camerawomen, who were experiencing newfound freedom and opportunity, while at the same time attempting to use their work to change the conditions for all women in their country.
Afghanistan Unveiled was nominated for an Emmy, and PBS brought the young journalists to the U.S. for the ceremony in New York where they were greeted with a standing ovation. I kept in touch with them in the years following and fortunately I was able to help a couple of these courageous young women pursue their education goals in U.S. universities. Most of them eventually chose to leave Afghanistan as they had been identified and targeted and feared for their safety, long before this recent Taliban takeover. One remains in Kabul, and I am working with private and public organizations to evacuate her and her family.
---
My initial introduction to Afghanistan and its complex challenges came from V (formerly known as Eve Ensler), who was working with the women running underground schools and networks of support during the first Taliban regime. Through VDay, her global organization, she had launched a support campaign for those women called "Afghanistan is Everywhere!" How true that feels today.
Some of the courageous women activists that V introduced me to are staying in their country to once again lead the resistance. These resilient women have not only survived the violence and oppression of previous regimes to have once been (before the first Taliban takeover) 40 percent of Afghanistan's doctors and teachers, but they have also led incredible progress during the past 20 years, including a new constitution that guarantees women equal rights — rights still missing in the U.S. Constitution.
Before last week, women held 27 percent of seats in parliament, and as Bloomberg recently noted in a post summarizing the history of the rights of women in Afghanistan, "girls and women joined the army and police forces, trained as surgeons, judges and prosecutors, and worked as journalists, translators and television presenters." …and now this!
---
The past few days have been a nonstop effort to evacuate as many of the targeted and vulnerable Afghans as possible. The messages coming from friends and colleagues trying to get into the airport and onto flights out of Kabul are horrific and heartbreaking. I have found hope in the valiant efforts of so many individuals in Kabul and around the world to support these efforts, and through the U.S.-Afghan Women's Council (a bipartisan group of U.S. and Afghan women leaders established in 2002 of which I am a member) keeping updated on how to be most useful. If you'd like to make a donation to fund the charter flights that are waiting on the ground in Kabul with long lists of families desperately seeking a way out of their country, here is the link: https://www.pledge.to/airlift
In addition to personal donations, foundations (Open Society, Rockefeller and Skoll Foundations among them) and companies are also stepping up to provide critical support. There is still much that we can do as individuals and Americans to help. Below are reprints from World Pulse and the All In Together, Seneca Women and the Georgetown Institute for Women, Peace and Security newsletters that are a good starting point. I hope you will take action and do something to support and stand in solidarity with our Afghan sisters.
---
How to take action, right now, for Afghanistan's women
Seneca Women co-founder Melanne Verveer says that individuals can help by making donations through the following campaigns, which have been vetted by the Georgetown Institute for Women, Peace and Security:
Support humanitarian aid to internally displaced women and their families. Contribute to this GoFundMe campaign.
Support safe houses that are protecting women in Afghanistan targeted by the Taliban. Contribute to this GoFundMe campaign.
Any size donation helps, but if you or your organization wants to make a big gift of $1,000 or more, which can support humanitarian visas and immediate evacuation of high-risk Afghan women, a wire transfer to GIWPS is the fastest and most effective way to save lives. Contact GIWPS Program Manager Allie Smith at allie.smith[at]georgetown[dot]edu.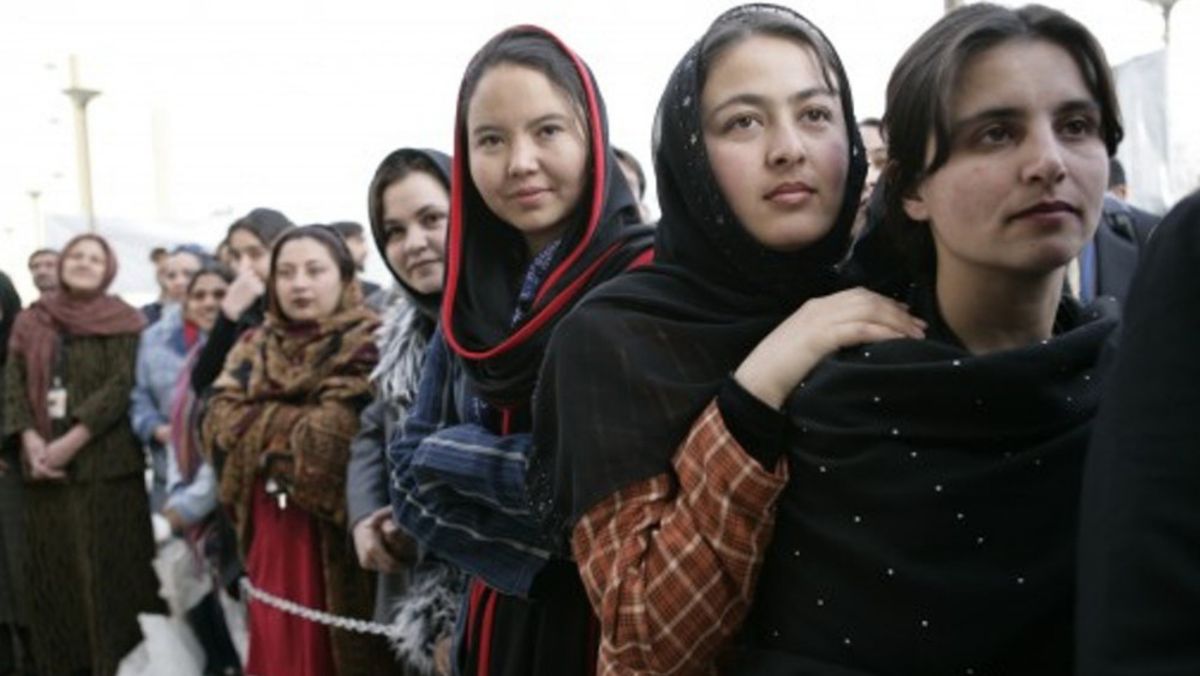 Four actions the U.S. can take to help Afghan women activists
Among those in the greatest danger right now are the women activists who have spent years working on behalf of Afghan women's rights. In the Washington Post this week, Melanne has an op-ed, co-written with Tanya Henderson, founder and executive director of the nonprofit Mina's List. They urge the US government to take four concrete steps—immediately.
You can help by advocating for these actions. Below are highlights; read the full article here.
First charter direct evacuation flights for Afghan women activists most imminently under threat. Already, too many have died in Taliban assassination campaigns. Chartering direct evacuation flights, as the United States is already doing for thousands of Afghans who qualify for Special Immigrant Visas, is the best way to get the most at-risk women's rights activists and their families out of harm's way. Canada has already begun to do so.
Second, direct a significant portion of the $1.125 billion appropriated for Afghan refugees in the emergency supplemental passed on July 30 to ensure the priority program is strongly implemented. This should include some of the $100 million that President Biden authorized for "persons at risk as a result of the situation in Afghanistan," for livelihood assistance for women activists who manage to relocate.
Third, establish a special parole program for at-risk Afghan human rights defenders; women's rights activists; and politicians, journalists and other highly visible women being targeted for their refusal to conform to Taliban-dictated gender norms.
Fourth, establish a high-level interagency refugee coordinator to manage refugee processing and relocation across the U.S. government and greatly increase processing capacity. The coordinator would manage implementation of refugee policy, including different types of visas and humanitarian parole. Current efforts lack not only processing capacity but also clear communication on what the new U.S. policies mean in practice. You can also see an interview with Melanne on this topic on CNN; watch here.
---
Support Educating Women
Support Afghan Institute of Learning, which has been providing education and healthcare to girls on the ground since the 1990s. AIL operated 80 "secret schools" during the Taliban regime, which were closed in 2001.
Use Your Voice
Join a protest in your city on August 28, 2021. If you can't find your city on the list, consider organizing a protest of your own. Anyone attending in-person events should follow local guidance related to COVID-19 safety measures.
More Actions
You can find more World Pulse-curated actions for Afghanistan here. You can also help curate actions by adding a resource of your own.
Advocacy
According to the U.N. refugee agency, women and children account for 80% of the nearly 250,000 Afghans that have been forced from their homes since May. It's important to advocate your position to your representatives. You can use our website to contact your representatives and share your thoughts on expanding asylum for those seeking refuge in the U.S.
Donate
We hope you will consider donating to our Emergency Fund for Afghan Women and Girls, a partnership with Vital Voices. 100% of your gift will go directly to support at-risk Afghan women and their families with emergency response, temporary housing and resettlement, visa applications, and other emerging priorities.
Raise your voice on behalf of Afghan women and girls
We are also mounting a public awareness campaign to draw attention to the dire situation of Afghan women and girls and urge global action. Visit our new website to learn what you can do to stand with Afghan women — you can call your representatives, Tweet at senior White House officials, or sign a petition.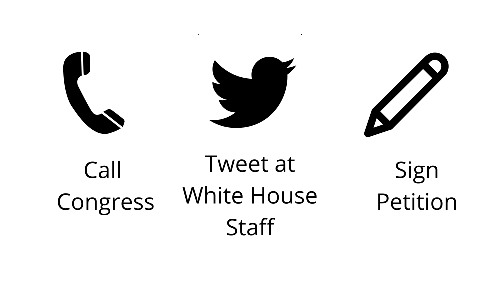 We also urge you to post the graphic below to your social media accounts to spread the word about the conditions in Afghanistan for women civil society and human rights leaders and the need to do right by them.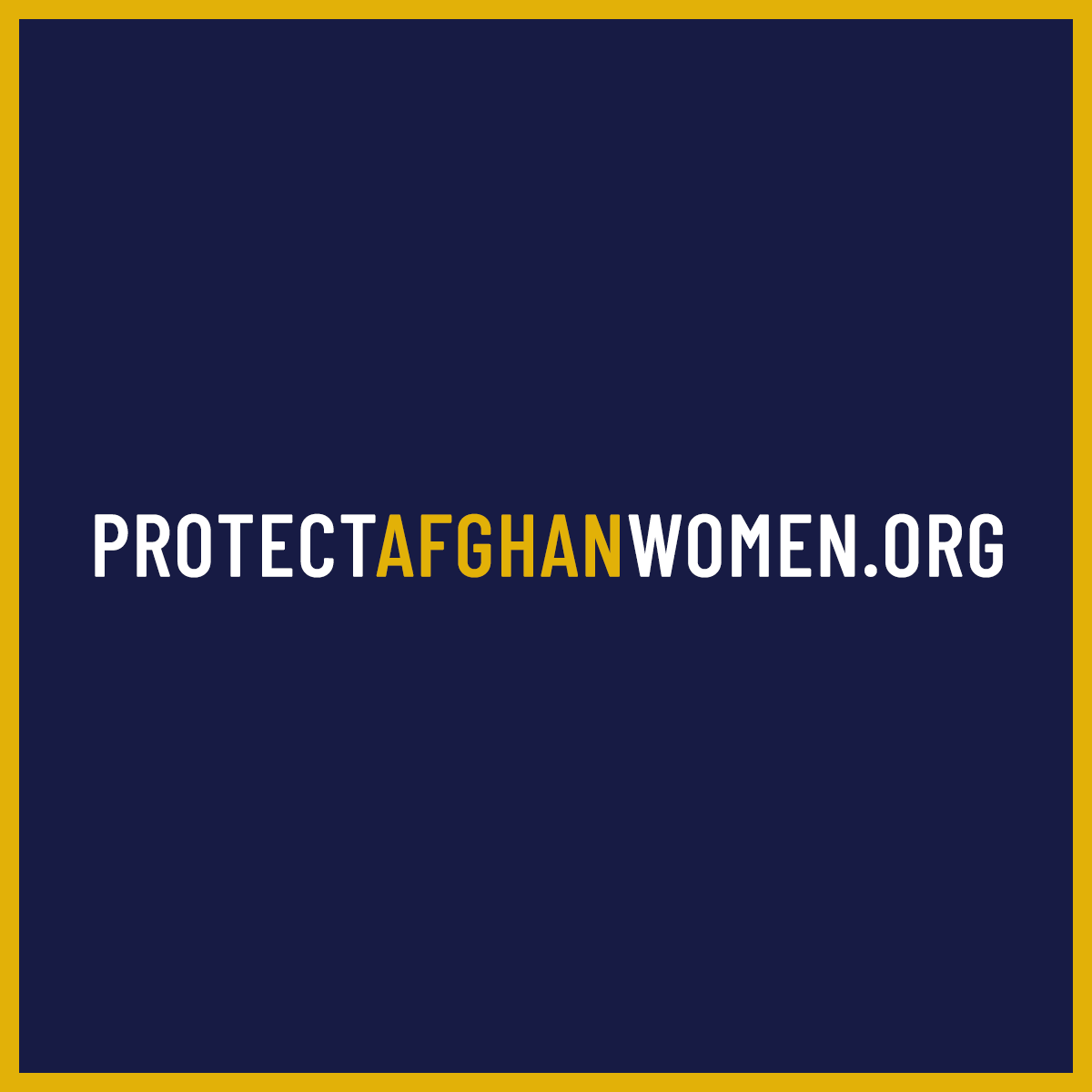 Onward!
- Pat
---
More key orgs to follow
One Billion Rising and VDay have a long history of solidarity with our Afghan sisters – activists who have amplified the situation on the ground for over 20 years, leaders who have worked tirelessly and creatively to support women and girls and their families. Follow on Instagram.
Georgetown Institute for Women, Peace and Security
GIWPS is sharing three urgent actions that you or your organization can take to save the lives of our Afghan sisters. Hope is not lost. If we act quickly and strategically, we can make a difference. The new Protect Afghan women website contains information on how to donate to causes supporting Afghan women. Follow on Twitter.
Women for Afghan Women is a grassroots civil society organization dedicated to protecting and promoting the rights of disenfranchised Afghan women and girls in Afghanistan and New York. Follow on Twitter.
Give now to fund an underground escape and support network in Afghanistan. Your gift to MADRE's emergency relief fund will also provide food, fuel, clean water, and medical supplies to families in crisis in Haiti and Afghanistan. Follow on Twitter.
Afghan Institute of Learning combines innovative education and quality health care with health education and training programs, as well as providing emergency aid and free legal aid. They empower women and girls so they can earn independent income and maintain a sustainable life. Follow on Twitter.
International Rescue Committee
Escalating violence in Afghanistan is putting the lives of thousands of people at risk, including those who supported the United States. Learn what you can do to help Afghans in crisis. Follow on Twitter.
Lutheran Immigration and Refugee Service is asking for volunteers to help refugees upon arrival with airport pickups, meal assistance, mentorship, tutoring and more. You can participate if you're in one of the areas where refugees are arriving, and there's a standby list to join for other areas too. You can also donate. Follow on Twitter.
Rukshana Media is a women-run news organization named after a young woman who was stoned to death by the Taliban for fleeing a forced marriage. RM has been providing essential coverage of women's issues through the Taliban invasion, and has partnered with The Guardian for a series called "Women Report Afghanistan." You can donate to it here. Follow on Twitter.
I am a member of the UAWC, a non-partisan public-private partnership that convenes governments, civil society and the private sector around the goal of supporting Afghan women and girl's education, healthcare, economic empowerment and leadership. The Council leverages public and private resources to advance member-driven initiatives and highlights the experiences and needs of Afghan women and girls. Follow on Twitter.
---
This post originally appeared in Pat Mitchell's newsletter and on her blog at Pat Mitchell Media.
UPDATE: 'PLEASE DO NOT FORGET US" - THE WOMEN OF AFGHANISTAN