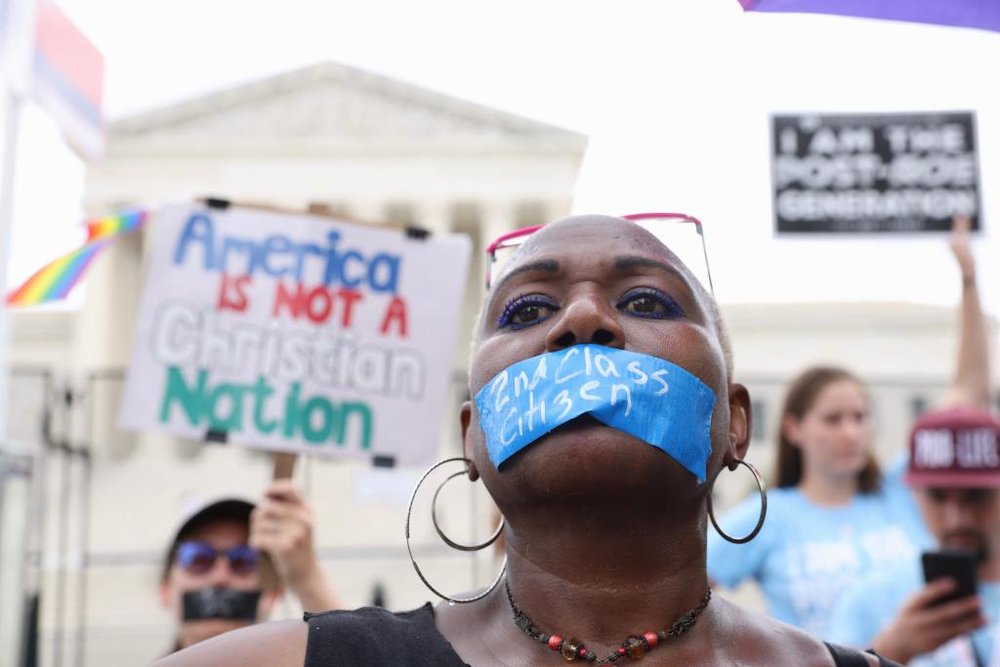 'This Decision Is Not Only a Requiem for Abortion Rights, It's Also a Requiem for the Court.'
As veteran Supreme Court analyst Linda Greenhouse observed over the weekend at The New York Times, the decision is not only a requiem for abortion rights, it's also a requiem for the Court. "The arrogance and unapologetic nature of the opinion are breathtaking," she writes .
In their vote to take away a constitutional right, something no Supreme Court has done before, five ideologically extremist justices (3 of whom were Trump nominees) decided that women should not get to choose for themselves whether or not to continue with a pregnancy. FIVE MEN and ONE WOMAN made that choice for at least 64 million women, even though two-thirds of all Americans, according to recent surveys, support abortion as a choice for all women and girls – not judges, not legislators, not political or religious coalitions.
To understand how this could happen, we must acknowledge the well planned and implemented strategy of a minority determined to get control of women's bodies to ensure that they could keep control – everywhere – and especially in politics. And regrettably, now this most personal and often most difficult choice for any woman or girl, ever, is once again politicized as the power to ban abortion returns to state legislators who are primarily white and male in every state.
More than half of the states have legislators that have already decided to ban abortions and 13 states have laws ready to be triggered into action, banning abortion almost immediately. (Here's a comprehensive rundown of each state .) In seven more states, legislators are likely to ban abortions within weeks or months. I live in such a state, Georgia, and here, we have already mobilized to ensure that Stacey Abrams wins her campaign to be Georgia's next Governor.